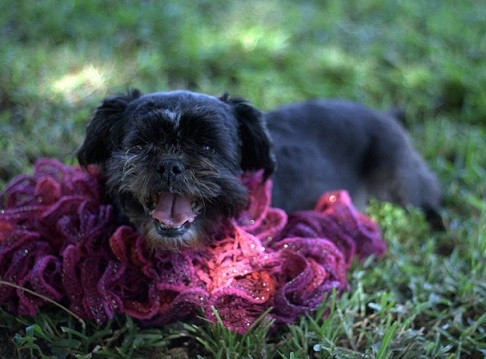 And Senior Paws Sanctuary has welcomed another senior rescue!
We would like to introduce you to Molly!
Molly is a 10 year old Shitzu. She recently had surgery to remove multiple bladder stones one of which was the size of a golf ball!
Poor sweet Molly had a tough earlier life and seems to have been used as a breeder more than once.
Molly is now on her way to meet her new foster parents. She seems to be great with children…when she hears them her head and ears perk up and her little tail wags. She has not made much noise since we got her instead she lays around, relaxes and enjoys being held and carried.
Molly is probably going to need a dental and is going to be on a special diet, which is a little costly, due to her bladder stones which she will battle for the remainder of her life.
Welcome to Senior Paws Sanctuary Molly! You are now safe with us until you find your new home!