RESCUED AND SAFE …But still needing care !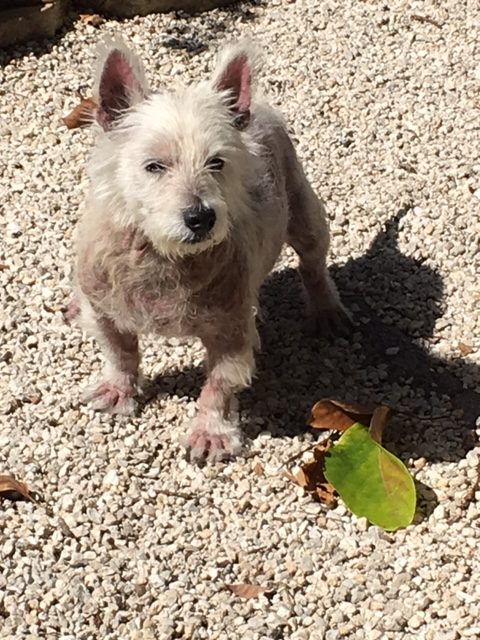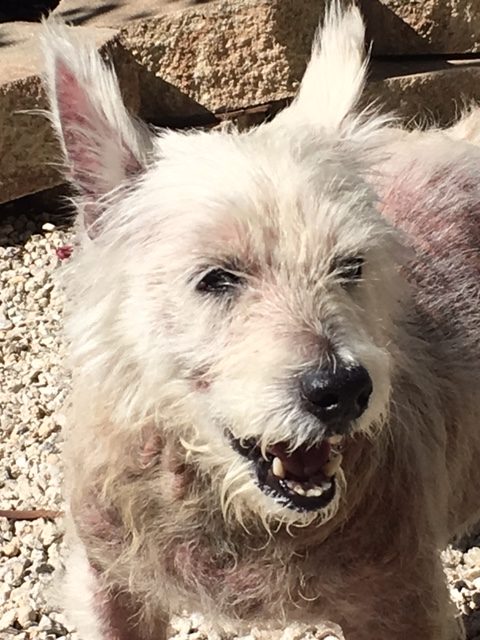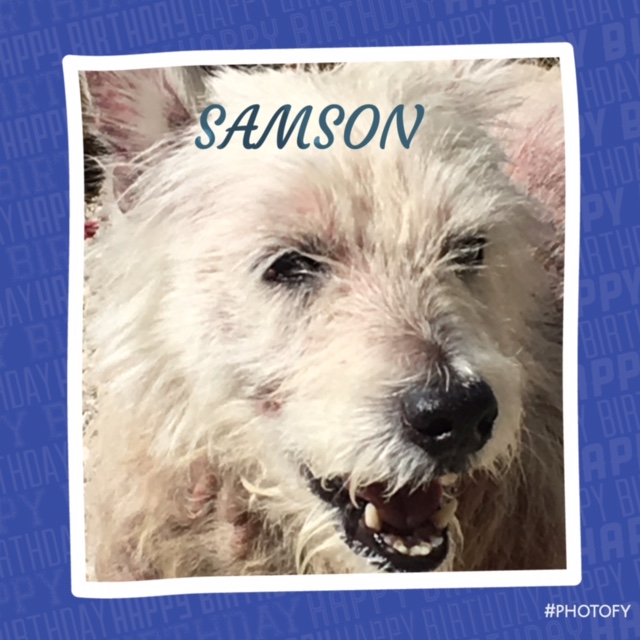 March 2017 a call was placed to our local shelter, the caller stated a dog was tied to a tree  and in poor physical condition. Caller stated there  was not a home , a bowl of water or an owner present. This poor dog was in such poor shape. His skin was leathered , with lots of open sores. Samson was taken to the shelter and his owner was located. After some background searching they realized Samson had been at the shelter before, owner was on record. He never came for Samson which is probably  the best thing for Samson . Today he is in the care of Senior Paws Sanctuary and being treated for a severe skin infection. Many test have been ran, skin scrapings done and there is not  any indication as to what may be causing the infection at this time. There is three layers of skin infected and top layer was severely sun burned at the time he was picked up. The rescue has brought Samson up to date on his vaccinations and working on  the skin issue. Possibility of a flea reaction, allergies left untreated for years, the pain , itching and discomfort was obvious he had lived in this condition a long time.
Samson MAY  need to be an only dog, and may not do well with small children. He apparently has not had the best of treatment as well as good care. He is a West Highland Terrier and most likely full blooded , he is a cream white in color and weighs about 22 pounds.
The rescue would love to find a family for Samson, maybe an older man alone who wants company and a friend to share time with. He is a good house guest, will ask to go outside and quickly does his business  and wants to return inside immediately. Maybe the product of an out door dog his whole life , scared of having to return back to his old life.