About Senior Paws Sanctuary, Inc.
Senior Paws Sanctuary, Inc. is a locally recognized animal rescue center in Southwest Florida (SWFL) focusing primarily on senior dogs. The dogs we care for are primarily pulled from local shelters in Southwest Florida and if not seniors have medical needs where we were asked to become involved. We are a no-kill rescue, a not for profit 501(c)3 and an entirely volunteer run organization. We provide loving and caring homes for those dogs that have been left behind in their older years and other dogs that wind up in local shelters with medical needs.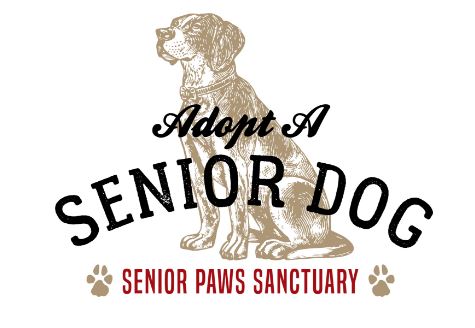 Our Mission Statement
To rescue senior dogs, of no particular breed, that have been abandoned due to no cause of their own.
To rescue from our local shelters dogs that we are contacted about because of specific medical needs regardless of age and breed.
To provide all animals in our care with appropriate veterinary care and treatment, spay or neuter, and place in nurturing foster homes while they await placement in their permanent homes.
To provide a comfortable, loving and safe environment for seniors to live out their last years in either a suitable adoption home or a permanent foster home where both have completed applications and been evaluated for the safety of our dogs.
To provide a comfortable, loving and safe environment for any non-senior dogs we are asked to help by placing them in a caring foster home that has completed applications and been deemed a safe and caring environment until these dogs overcome any present medical conditions and can be placed for adoption.
To educate people on senior dogs and why they deserve to be loved and cared for in their final days-years.
To work closely with our local shelters, other rescues and humane organizations to decrease in the number of euthanized dogs and increase the amount of permanent adoption homes.
Our Vision Statement
Senior Paws Sanctuary, Inc. tirelessly strives for and envisions the day where we live in a world that sees dogs as a lifetime companion providing endless love and care through all stages of a dogs life.
We long to see a society where abuse, neglect and disposal of dogs due to age or any other circumstances is no longer accepted thanks to education and dog advocates such as ourselves.